Reservation for Group Accommodation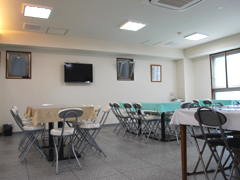 IKAWA RYOKAN offers the best accommodation for groups
Please Contact Us if you want to stay with a group.
We arrange the accommodation to meet your request.
Our Ryokan has a simple meeting room.
If you want to use this room for a meeting, please ask us in advance.
Feel free to Contact Us if you are planning to come to Hiroshima for the following purposes.